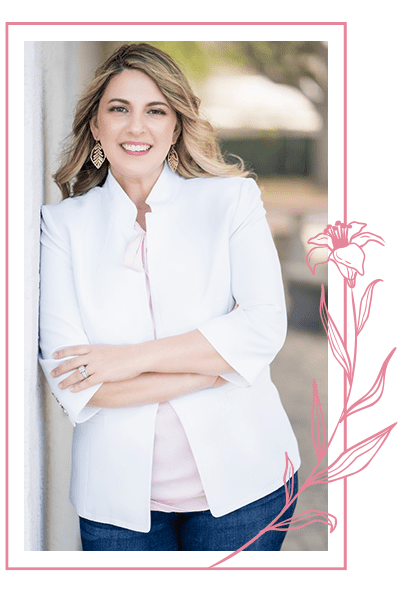 Lora B. Gardner
Owner & Lead Planner
Perfect Day Productions
Lora is the owner and Lead Planner of Perfect Day Productions. She is a Certified Wedding Planner through The Bridal Society, the nation's leading wedding planning certification program. She is creative, organized, detail oriented and an excellent problem solver. She loves all of the details that go into planning events and helping to bring her client's vision to life.
One of Lora's favorite moments on wedding day is the couple's last dance of the night. The reception space is quiet and empty, and our couple gets to have one of their first private moments of the day. It's intimate and romantic and she loves having the opportunity to create that special moment. She always says, "the first dance is for your guests, but the last dance is just for you."
Lora is the Founder and immediate Past President of the Polk County Wedding & Event Pros (PCWEP) association. She is passionate about events and strive to support, elevate, and educate the events industry in my community. She is currently serving as PCWEP's Membership Chair and Education Chair.
In additional to operating Perfect Day Productions, Lora also services as the Account Executive for Idlewood Venue in Bartow, Florida
Lora is from Tampa her husband is from Orlando. They fell in love in the middle and are currently in Bartow, Florida. She is the proud Mom of two beautiful children, Nicholas and Alexis. When Lora is not helping her clients plan their PERFECT event she's enjoying a great cup of coffee, attending Broadway Shows and or playing board games with her family.